Published in Club News on 30th November 2005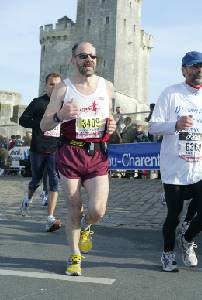 La Rochelle - One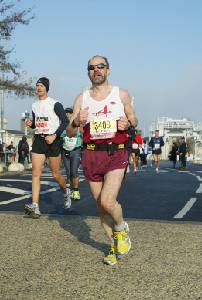 La Rochelle - Two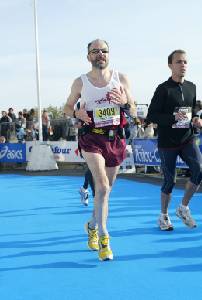 La Rochelle - Three
Philip Magnier continued his impressive return to form after injury last weekend in France while taking part in the La Rochelle Marathon. Phillip joined the high standard event wearing the Maroon and White of Athenry just four weeks after having completed his debut marathon in Dublin. On that day Philip, sporting a very flashy pair of racing flats, ran a confident and well-paced 3:55:50 race. Only a month later in France he chopped over twelve minutes off that impressive debut time, recording 3:43:00. Despite tiring towards the end of the race Philip says he enjoyed it immensely.
Congratulations Philip on a fantastic run!
I'm sure there's plenty more improvement to come.