Published in Club News on 6th March 2006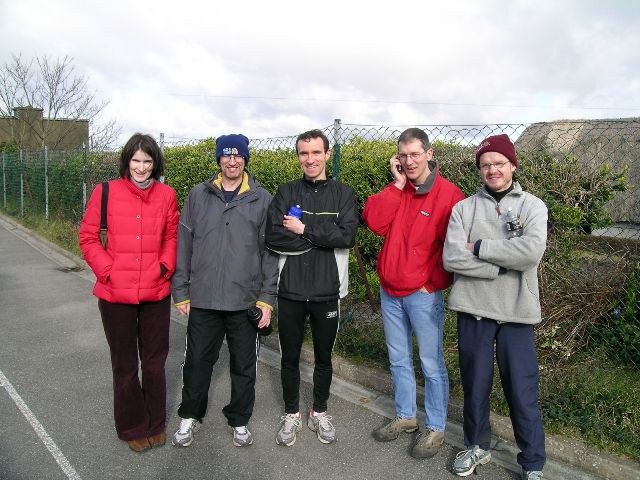 Ballycotton '06
John Walshe and his tremendous team in Ballycotton Running Promotions are yet again to be congratulated for another fantastic running of the famous 'Ballycotton 10' yesterday. In bright sunshine and the very odd hail shower almost 3,000 runners took their chances on the roads around the small Cork seaside town. Despite the increase in numbers over previous years the organisation was flawless and the stewarding effecient, professional and polite. All of the athletes here in Athenry AC offer our warmest congratulations to John and the rest of his team for a thoroughly enjoyable race.
An so to the Athenry results. There were a number of good performances on the day. James Lundon and Brian O'Connor were notable for knocking huge chunks off their previous best performances and Liam Mycroft made a welcome return to something like his best form. Although all three of these three runners can hope to improve on these time as the summer progresses, they must be well pleased with their races yesterday.
The Athenry runners are listed in the official results as follows;
Place Name Time
49 Mick Rice 0:58:28
101 Brian O'Connor 1:00:42
231 Peter Delmer 1:04:59
253 James Lundon 1:05:46
276 John O'Connor 1:06:23
300 Alan Burke 1:06:56
471 Michael Rooney 1:10:14
506 Dave Dunne 1:11:03
835 Liam Mycroft 1:16:08
Congrats also on fine performances to Tommy Joe Whyte from Tuam AC, Bernie Kelly from GCH, and Mark Davis and Mike Tobin from Craughell AC.
Mary Porter's Report from Galway Bay FM is attached Below in mp3 format.