Published in Club News on 26th May 2006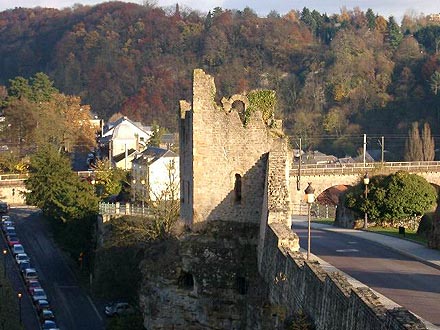 Luxembourg
A few short years ago Athenry AC struggled on occasion to get a team together for a local road race. This weekend will see five members of the club entered in the ING sponsored Luxembourg Half Marathon and yet another will travel to Ottawa, Canada to tackle the full classic distance.
The intrepid crew of five, who fly out today to Luxembourg, will start with high hopes of putting in good performances. Rising club star Brian O'Connor will start as favourite to lead the Athenry runners home. Brian has been training quietly but conscientiously since the New Year and his racing performances have improved significantly over the same period. Gary Doherty and Alan Burke will also travel and there will surely be great competition amongst them to see who can stumble over the finish line first. Once again, both Alan and Gary have seen their race performances improve over recent times; although with Alan one sometimes wonder how as he doesn't seem to train at all. Only one second separated these athletes in the recent Tuam 5k and it's anybody's guess as to who will earn bragging rights over the 13.1 miles in Luxembourg. New member Peter Lowney, who's somewhat of a dark horse for this race, will join this trio on their foray into darkest Europe. We don't know much about Peter's running form yet but he's in good company this weekend. last but not least Gary Rafftery will toe the line in the maroon and white. Gary's kept a low profile in recent times and of course we all wish him in this his 'comeback' race.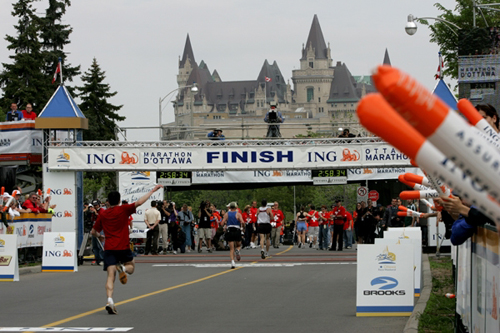 Ottawa Marathon
Our Canadian adventurer will be Mark Flannery. Mark lines up for the Ottawa Marathon, also sponsorred by ING incidentally, on Sunday. Mark has really upped the training stakes in recent times putting in regular fifty mile weeks in preparation for this event. Mark's fitness was evident in in his three fine runs in the recent 5k series in Galway, breaking 20 minutes in all three races held to date. We all wish Mark great success in Canada.
We'll be watching the results with interest on Saturday evening.
Good Luck!