Published in Club News on 20th December 2007
Seb Locteau is the driving force behind the great new running web-site www.RunIreland.com. Seb is a long time member and supporter of Athenry AC and has represented the club at many races. Through his personal fitness company SebFitness (www.sebfitness.com) he has been a sponsor of the Fields of Athenry 10k Road Race for many years and now through www.RunIreland.Com he has agreed to continue his support of the race as a major sponsor.
Seb has discounted his supply of High 5 sports nutrition products for orders placed before 1st Jan 2008. Please show your appreciation of www.RunIreland.Com support of our race by availaing of his offer. Purchases can be made through the web site or through the post.
This offer is available to all runners and is the perfect last minute gift for the runner in your life.
Details attached.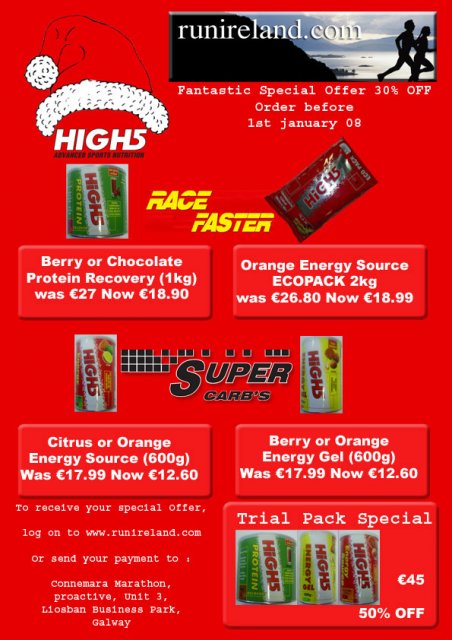 High 5 - 30% Reduction!!