Published in Club News on 5th April 2009
A 'gaggle' of Galway women (and a few men to boot!) ran the Paris Marathon today, many of them flying the Athenry AC flag. First time marathoner Miriam Wall will be very, very satisfied with her fine finish time of 3:49 40. Preliminary results from the official race web site show that she ran a very even-paced race. We can't wait for the race report Miriam. You have a high standard to maintain after Maree. Well done on such a fine debut at the classic distance. May you enjoy many more marathons, but you'll never forget your first.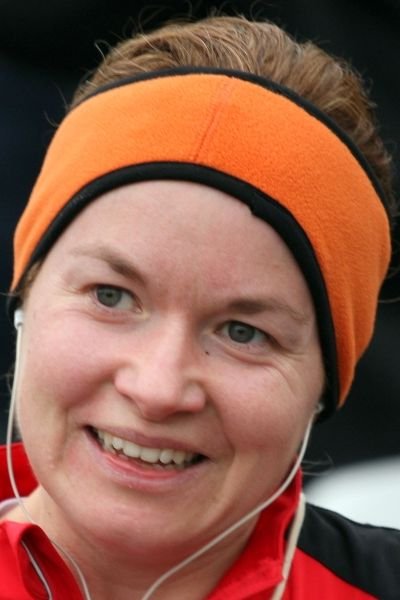 Marathon Miriam
Fresh from her Connemara Ultra heroics Valerie Glavin pulled out another top class performance in the French capital finishing in a highly respectable 3:22:40. Valerie had one or two problems 'en route' that prevented her from posting a faster time. It's surely a measure of how much her running has improved in recent times that she could run such an impressive marathon only a matter of days after her Connemara win. Congrats Valerie!
Other Paris finishing times to hand are
Aidan Hanley 03:50:56
Cora Grimes 03:49:04
Sarah King 04:35:44
Jen Garty 03:57:01
Grainne Sheehan 04:33:42
Well done to all...!