Published in Club News on 18th May 2009
A few weeks back we got news that former Olympian Martina McCarthy had re-joined the Athenry AC ranks and over the weekend we get news of Martina's return to competitive action with a second place finish in the 200m and a fourth place in the 400m at the AAI games which were held at the Athlone IT track.
Congratulations Martina and sorry about the ancient picture. We'll have to get a newer one as soon as possible.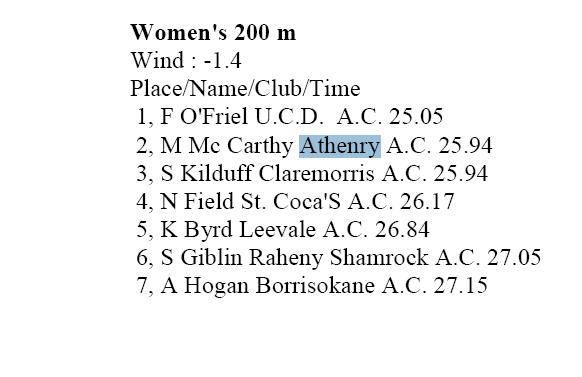 Women's 200m Result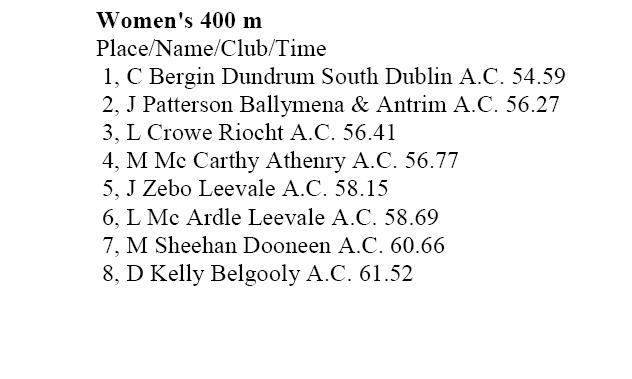 Women's 400m Result