Published in Club News on 11th June 2010
The juvenile county T&F relay finals were held recently in Dangan. This competition is very important as relays can only qualifier for the All Ireland from the county finals.
Seven relay teams represented Athenry AC and all seven qualified for the All Ireland finals, which was a marvellous achievement.
The Gold medal winners were:
* the under 16 girls Lorna Hannon, Maria Cooney, Michelle Higgins and Orlaith McGrath
* the under 14 boys Jack Fitzpatrick, Jamie Kelly, Evan Quirke and Stephen Coleman.
The Silver medal winners were:
* the under 12 girls Emily McMeninam, Niamh Hannon, Shannon Lee and Alisha Woods.
The Bronze medal winners were:
 
* the under 13 Girls Grace Cahill, Eimear Keane, Niamh Keane and Aine Kelly Clancy
* the under 13 boys Mathew Treacy, Niall Kenny, Sean Coleman and Jack Fitzpatrick
* the under 14 girls Rachel O Brien, Eilish Hynes, Grace Cahill and Amy Duggan and
* the under 15 girls Emma Grady, Eilish Hynes, Lorna Hannon and Stephanie Maloney.
Images of all 7 teams are below...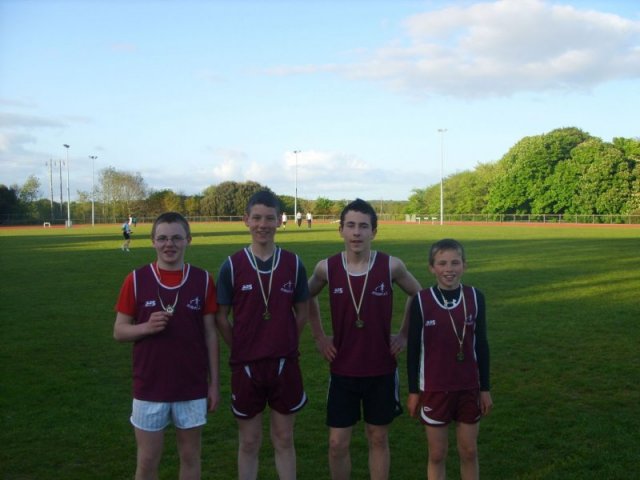 Relay Team 7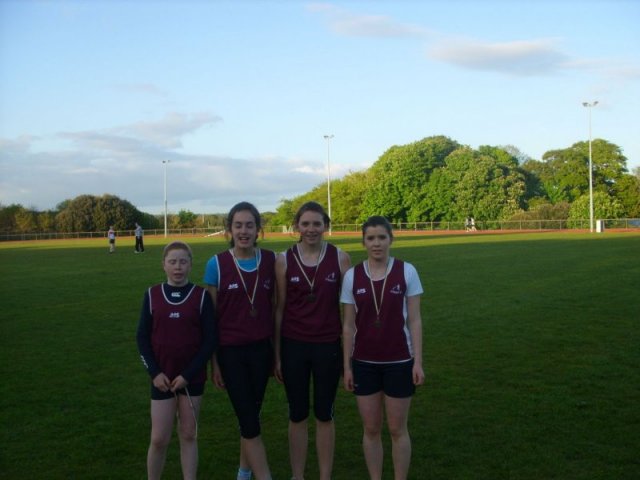 Relay Team 6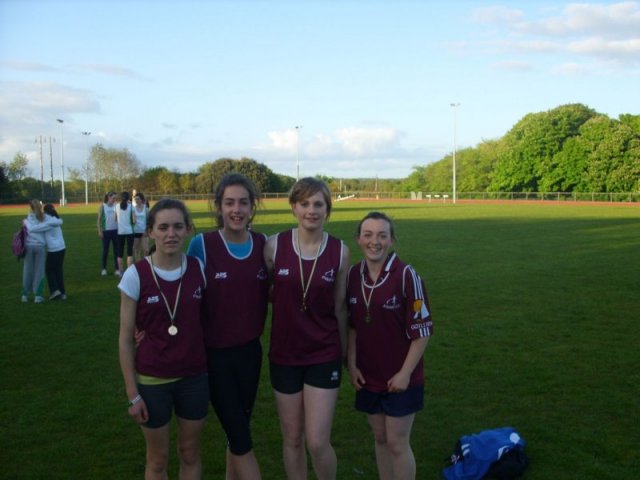 Relay Team 5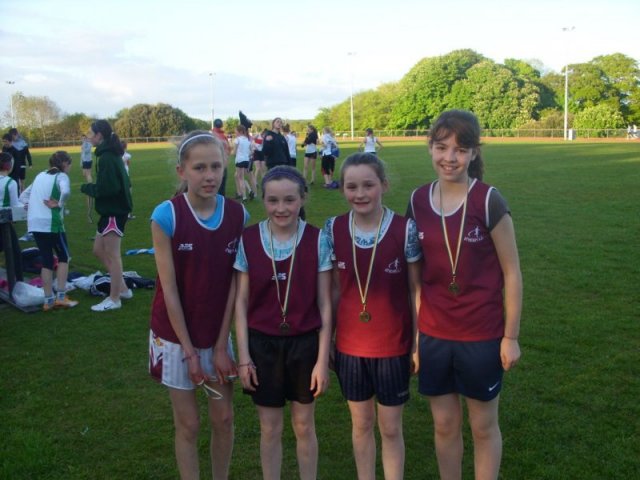 Relay Team 4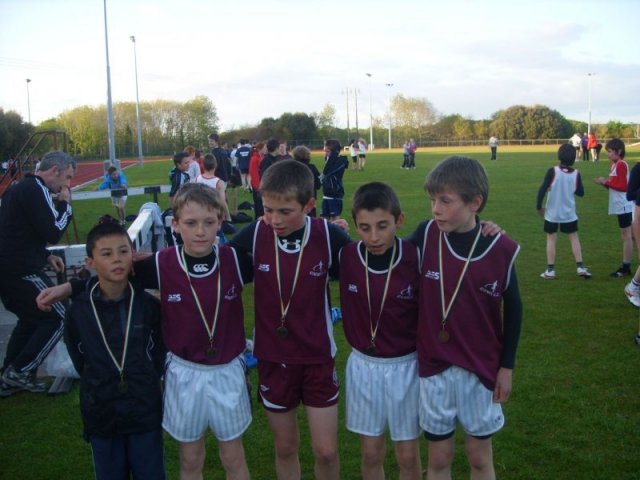 Relay Team 3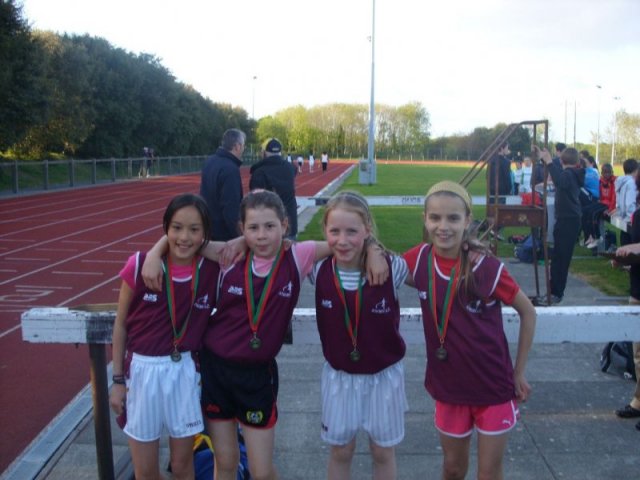 Relay Team 2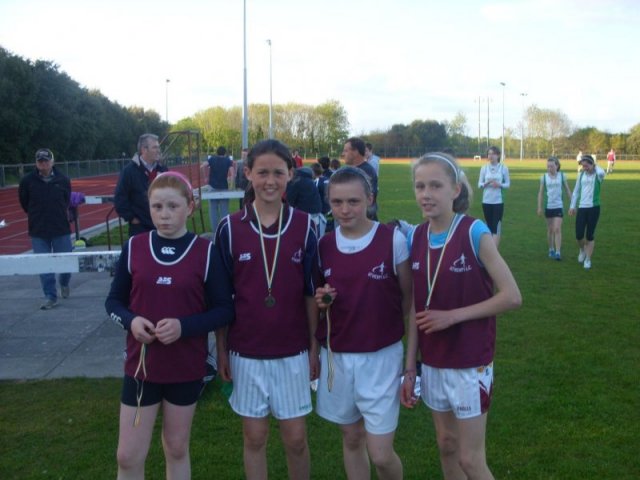 Relay Team 1