Published in Fields of Athenry 10km on 5th December 2005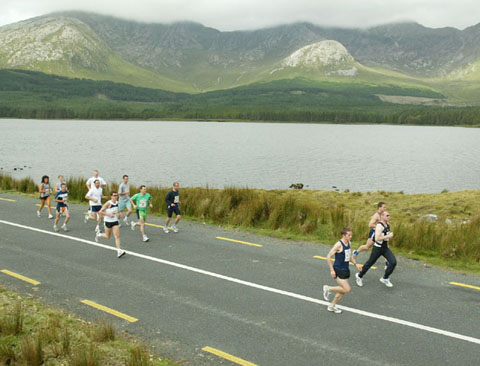 Ray O'Connor, Race Director of the hugely successful Failte Ireland Connemara Marathon races (www.connemarathon.com), has decided to award a small number of complimentary entries to the 2006 running of his events to successful runners in this year's Proactive Fields of Athenry 10K road race.
Complimentary entries will be made available to the first man and woman past the post on St.Stephen's Day in Athenry and also to the first man and woman past the post who can claim to have participated in all previous Fields of Athenry 10k races. According to our records the select band of runners who can claim to have taken part in all three previous versions of the race to date are as follows;
Women
Bernie Kelly
Siobhan Keane
Mary Mullins
Fionnuala Keane
Men
Brian Geraghty
Danny Carr
Darragh O'Brien
Finbar Flaherty
Gabriel Collins
Gerard Quinn
Kevin O'Dea
Liam Mulloy
Martin Keane
Martin McEvilly
Patrick Kelly
Roger Rushe
Tommy Joe Whyte
As the Connemara races are always heavily over-subscribed, these spots are valuable prizes and we're absolutely thrilled to be able to award them to our runners in Athenry.