Published in Other News on 13th March 2006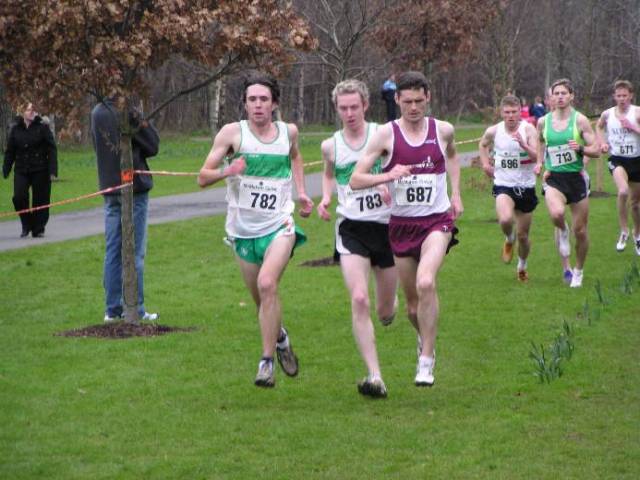 Paul McNamara - Tymon Park
Photo Credit: Alan Cowzer (http://www.cowzer.com/athletics/)
(Mary Porter's audio report on the weekend action now attached to this report.)
Athenry AC's Paul McNamara claimed his second national senior athletics title yesterday in Dublin's Tymon Park when he crossed the line first at the AAI National Short Course Cross Country Championships. The event, which was hosted by Rathfarnham AC who are to be congratulated on a fine event, saw Dublin runners to the fore in both the men's and women's senior races. It was however our very own Paul McNamara who took home the men's senior title with a powerful display of front running. Paul shared the pace with one of the emerging young stars of Irish Running, Mick Clohissey of Raheny Shamrocks, for the majority of the race, with Paul's strong fininshing kick just proving decisive at the 'business' end. Great credit must go to young Mick Clohissey for such a quality performance, his day will surely come before too long.
Paul is also the reigning national 10k Champion on the roads and if he can hold this form into the track season he might just complete the hatrick and add a track title to his alreading full portfolio of race wins.
In the women's senior race Raheny Shamrock Orla O'Mahony crossed the line ahead of Linda Byrne of DSD.
Our warmest congratulations go to Paul on a great race. Long may his good form continue.