Published in Other News on 24th April 2006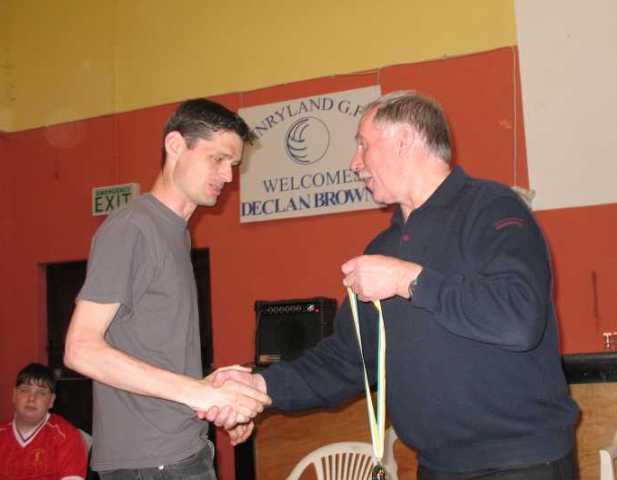 Paul National 10k 2006
Paul McNamara retained his AAI 10k Road Race Championship of Ireland in Tinryland Co Carlow yesterday, which he had won in Limerick last year. Paul ran strongly with the lead pack in the early stages and as one by one the pretenders to the throne dropped off the pace Paul found himself in a tussle with Sandis Bralitis of West Waterford AC.
At the top of a hill just after the six kilometer mark Paul made his first real move of the race to take the lead which he then gradually increased. It looked for a moment as if he might pull away from the field and win as he liked but that wasn't to be the case. The hugely experienced Peter Mathews of South Dundrum AC was finishing like a train and overtook Sandis Bralitis in the closing stages and then set his sights on catching Paul. A titanic struggle ensued over the final kilometer with Paul just having enough to stave off Peter in the end.
This was a fantastic achievement for Paul and his second national title in a matter of a few weeks, having won the National Short Course Cross Country Champs earlier this year. The congratulations of everyone in the Club are with Paul on this great achievement.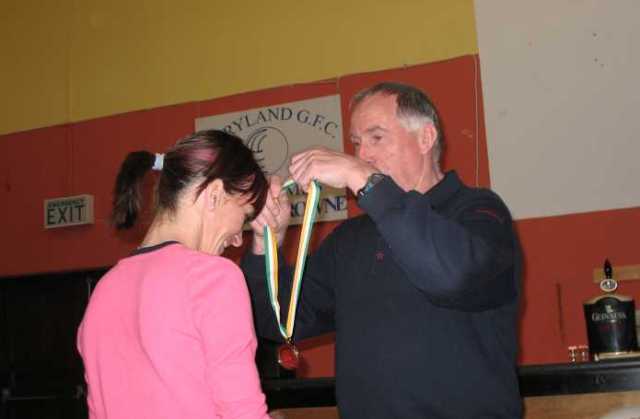 Pauline Curley - National Champion 2006
In the women's race Pauline Curley of Tullamore Harriers (34:16) comfortably held off Niamh O'Sullivan of An Riocht (34:52) with Emer Martin of Sportsworld in third (36:01).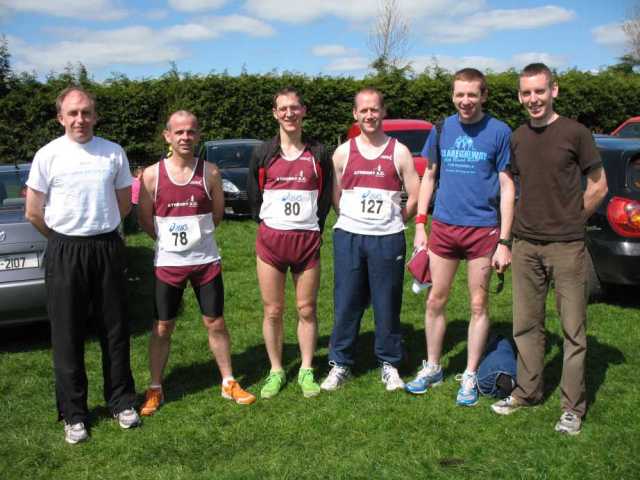 Athenry AC Team - Carlow 2006
On the team side the Athenry AC men's team posted a best ever fifth place from an entry of eleven teams.
The Athenry AC finishers on the day were;
Paul McNamara - 30:08 - 1st
Brian O'Connor - 34:45 - 50th
Mick Rice - 35:58 - 70th
Peter Delmer - 36:26 - 79th
Gary Doherty - 38:34 - 116th
Alan Burke - 40:26 - 139th
James Lundon - 41:07 - 147th
Congrats also to the other Galway runners on the day with Mark Davis of Craughwell running a fin 35:30, Michelle Lynch 4425 and Bernie Kelly 48:34.