Published in Other News on 26th June 2006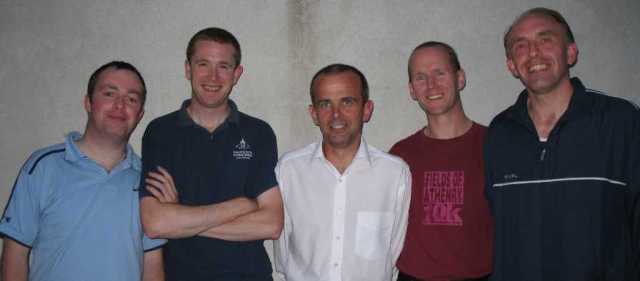 Bilboa 10k 2006
What a fine weekend for road running. Friday night saw five Athenry runners visit Bilboa in Limerick for their annual 10k road race and another of our number travel to Bohermeen in County Meath for their twenty-first running of the Patrick Bell Memorial 5k.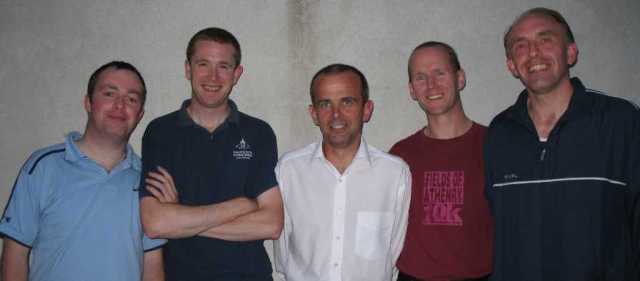 Bohermeen 5k
In Limerick Mick Rice, Alan Burke, James Lundon, Gary Doherty and Peter Lowney wore the maroon and white over this challenging 10k road course. This race has been a regular on the Athenry AC racing calendar for a number of years now and the friendly and efficient race organisation will surely see us back again in the years to come. On this occasion we didn't trouble those charged with handing out the prizes but all enjoyed a great night's entertainment.
Over in County Meath Paul McNamara was in sparkling form on the roads once again. Our double national champion came home first in the 5k road race in a time of 14:40. Our congratulations go to Paul on another deserved success. Paul has been investing great time, effort and energy into organising the upcoming www.High5.ie Galway Twilight Track Meet and it was nice to see that he still had time to run so well.
Meanwhile on the track the current Fields of Athenry 10k Champion, Gary Thornton of GCH, was posting yet another personal best performance, this time over in the UK, when he ran 14:09:65 in the 'A' 5,000m race at the BMC meeting in Solihull. Our congratulations go to Gary on running yet another fantastic race.