Published in Other News on 31st July 2006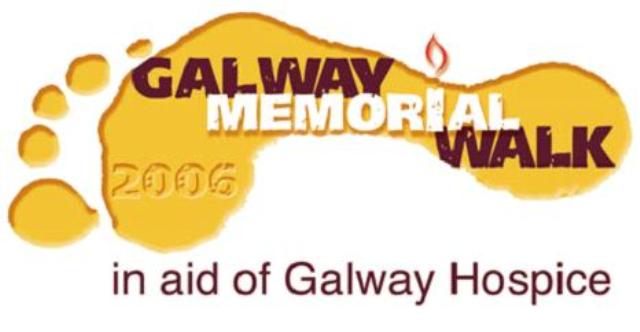 Galway Memorial Walk
Celebrate the life of a loved one, a friend, a colleague, a golfing partner, a bridge partner"¦.. by participating in the Galway Memorial Walk.
Sunday September 10th 2006
Commencing at 2pm from the Claddagh Hall to Blackrock and return.
To Register and receive your sponsorship cards and to order your *personalised t-shirt bearing the name of the person in whose memory you will be walking, please contact the Galway Hospice on 091-770868 or [email protected]
You must register to participate.
*Printing of name on t-shirt is optional.
All funds raised will directly benefit the Galway Hospice Home Care and Day Care services.