Published in Other News on 3rd July 2006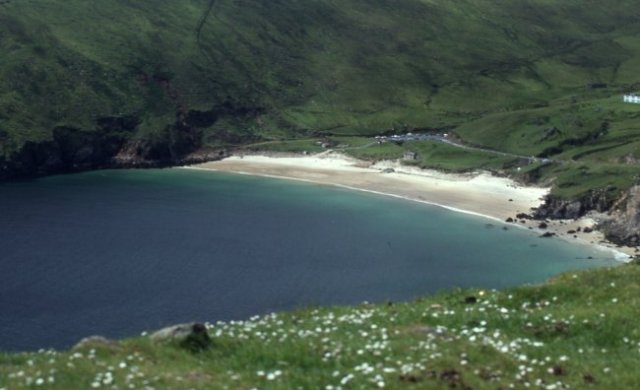 Achill Island
The last five days have seen a number of fine performances from Athenry runners all across the country. Paul McNamara led the charge last Wednesday in winning the Rathowen 5k road race near Mullingar. This was Paul's second victory on the road racing circuit in less than a week and there was more success to come at the weekend for the National 10k Champion. Paul has been racing himself into some fine form over the last short while and is surely looking forward to more success on the track in the coming weeks.
On Saturday there was action in both Mayo and Cork. In the Achill half-marathon Peter Delmer, Philip Magnier and Mike Rooney carried the club flag with distinction. Philip ran a cracking race to post a personal best in cold and windy weather and on a tough hilly course completely unsuited to fast times. Mike Rooney also pushed hard through the poor conditions to run an admirable 1:33. Peter was also very much to the fore coming home as third senior man and fourth overall. His finishing time of 1:23:31 reflected the toughness of the course and conditions rather than his current form. Peter seems to be coming right back to full fitness, following some injury troubles in the early part of the year, for some of the summers best races.
In Cork Athenry's finest sprinter, Paul Hession, was running amongst some of Europe and the World's best athletes at the Cork City Sports. Paul won his event, the 200m, in a fine time of 20:78. With the National and European Champs not too far away Paul also seems to be coming back into his best form just at the right time.
To cap off a fantastic weekend for the club's athletes Paul McNamara took to the roads once more in the Rathfarnham 5K in Dublin. Although a full result hasn't been posted online yet for this race I'm told Paul ran extremely well to finish in third place in a very strong field. When I have more race details I'll post them immediately.