Published in Reports on 23rd January 2006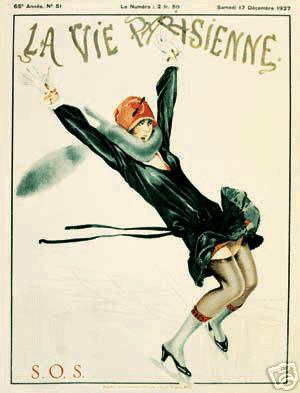 Ice Skating For Athenry...
Saturday morning, I was preparing my bag for work and was thinking to go for a short run before the race on Sunday in Ballina. I was ready to start my day when Alan called me asking if I waiting for him in Tuam. I was surprised and asked him why. When he told me that the race was on Saturday and not on Sunday, I nearly had a heart attack and started to panic at home. I called him 10min later and cancelled all my appointments for the busiest day of the week. I ran in the car with baby Alicia and Aisling at 11h30. I arrived in ballina at 1h15 pm, and met the team for a short warm-up.
I thought the race was only 8km but they told me that it was 12km then Michael Tobin told me it was only 10km, at this stage it didn't matter, my mind was just "Run Forest". I also notice that I was the only one without spikes on my shoes. I started to think about the fun I was going to experience in this race. The race start faster than I thought, and after the first lap I was more concerned about my "ice skating" skills than my running skills. I ran comfortably all the laps and felt very good, ok the speed wasn't there but lap after lap even without any grip, I enjoy the run, no pain in my calf, breathing was good, the weather condition was perfect, not too cold, not too hot, just a nice day to run out.
I developed some serious sliding knowledge and balance for 8 laps. Every time at the hill, I concentrated on avoiding falling down. I honestly got lots of fun even when I got lapped after the 2 lap only. It took 4 laps for the Athenry team to lap me which I am not proud of but I had no choice"¦the wind will turn and soon it will be my turn. I finished last for the first time of my life, but I did not get frustrated and got the medal for the team so I am pretty happy, I got lots of fun, a new experience and discovered new skills.
Sebastien Locteau