Published in Other News on 13th March 2008
Sprinter Paul Hession Considers a Surprise Step Up to 10km
Final preparations are being made for the biggest athletics event ever to be held in Athenry. Word has reached us that entry forms for this championship are arriving in large numbers at AAI headquarters in Dublin and a star-studded field is anticipated for both the men's and women's championship races. It's also clear that large numbers or runners and walkers from the county's burgeoning 'Fit For Life' groups in Craughwell, Athenry, Tuam and Galway will be there on the day to challenge themselves over this beautiful 10km route. We hope to make both the elite of Irish road running and newcomers to the sport equally welcome on the day.
The whole town of Athenry has thrown itself behind the effort to host a well-organised, enjoyable and safe event and large numbers of spectators are anticipated. We have our collective fingers crossed that the weather will co-operate.
There is still plenty of time left to get your entry in and there will also be a limited number of entries accepted on the day. It can't be emphasised enough that this race is suitable for runners of all abilities and so don't be put of by the speedy types at the front of the race. This is your opportunity to test yourself against 10km of road on a fast flat route in the Irish countryside. If you can't run make sure you're there on the day to drink in the atmosphere and join us for a cup of tea in race headquarters later on.
The course for this race will be substantially the same as that used for our annual 10k race which has been held on St.Stephen's Day each year since 2002, with some small amendments to suit the requirements of such a prestigious race and to minimise any disruption to the local community. A full description of the course can be viewed at the link below. The course is fast and flat as can be judged by the winning times posted only last December by Gary Thornton of GCH of 30:02.
http://www.mapmyrun.com/run/ireland/athenry-galway/40218990
The race will start at 14:00 close to Athenry Railway station.
Travelling to Athenry by Rail from Dublin
A scheduled train service departs Dublin's Heuston Station at 08:40 on race day, arriving into Athenry at 11:16. There are trains returning to Dublin on the day at 16:31 and 18:28.
Race Registration Area
Race registration will take place in the Sports Hall of the Presentation College Athenry. There will be changing space for both men and women but it will not be possible to provide showers after the race.
Fit4Life Runners Especially Welcome
The AAI Fit4Life has been a huge success all around the country and particularly so in County Galway. Clubs all over the county have benefited from an infusion of enthusiasm, fresh legs and willing runners over the last twelve months all thanks to Fit4Life. Athenry AC are anxious that as many of these new recruits to athletics as possible join us for the 10k Championships in Athenry. We'll do all we can to make you welcome.
Entries
Individual, Team and Fun Run Entry Forms are attached to this article below and are also available from the AAI website at http://www.athleticsireland.ie/content/wp-content/uploads/2008/03/10k%2…
Completed entry forms should be returned to the AAI - Entry Fee is Euro 12.00 per athlete.
Address :
Athletics Association of Ireland
Unit 19, Northwood Court
Northwood Business Campus
Santry,
Dublin 9
Ireland
Email AAI Office [email protected]
Telephone + 353 (0)1 8869933
Fax + 353 (0)1 8421334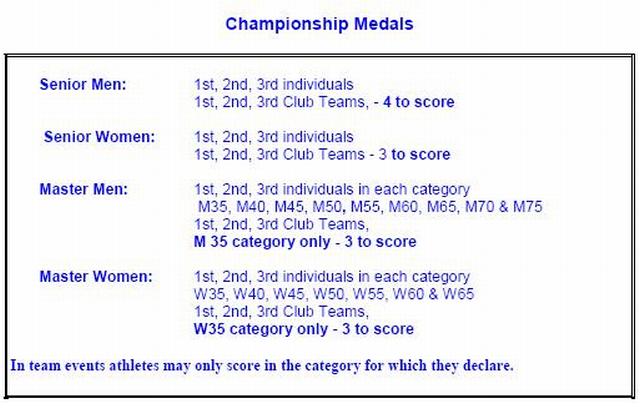 Championship Categories